With workout planning and execution on your watch you have the ability to create swim exercises, running workouts, bike workouts, or a strength training with target zones and instructions for workout steps and display them on your Garmin watch.
This article is a showcase of how you can create a planned workout with different segments and run it on your watch.
A workout planned in Tredict consists of one or more segments that have different attributes, such as pace or heart rate. Importantly for swimming sessions, strength workouts or intervals, they can also be grouped and repeated.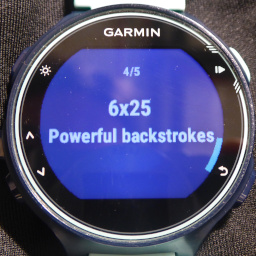 You can optionally add a note to each segment and thus show instructions on the display of your Garmin watch.
The annotation of a segment is a free field. This means that you can define any exercises you want during a strength training session and are not dependent on specifications.
Segment notes can be used by yourself, e.g. to keep track of the next exercise during a workout. A coach can also show you instructions directly on your watch via the annotations.
This swim workout has a pool length of 25 meters and is performed with a target heart rate zone during the active phases. Your watch, if it supports heart rate measurement during swimming, will then alert you if you are not swimming at the desired heart rate. The pool length can be freely defined if desired.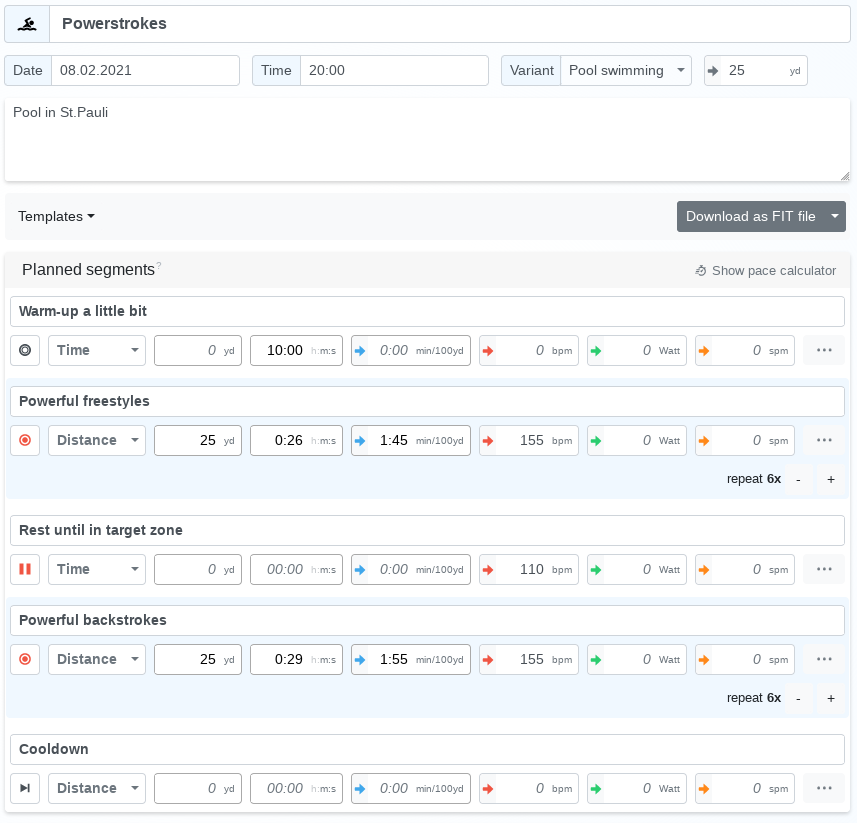 Planned swim training with instructions and target zones
Here's how to manually load a planned workout onto your Garmin watch.
Optionally, it is possible to set a zone target for each section of your workout. The zone target type can be speed, heart rate, wattage or cadence.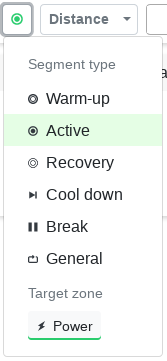 Define a zone target, like power.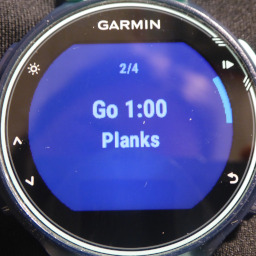 This simple workout to strengthen the core consists of only a few exercises, but they are repeated 4 times in a group. The exercises are each labeled with the name of the exercise that is to be performed. Since the annotation field is a free field, you have a completely free hand in the choice of your exercises.

Planning different exercises of a core workout.
Unfortunately only for Garmin devices
The execution of the planned workouts on the sports watch is unfortunately only possible with Garmin devices, since the other manufacturers supported by Tredict do not offer this functionality.

Now you know how to create workout steps for your workout on your watch.

composed at 2/1/2021, 6:28:39 PM by Felix Gertz