Changelog
This is the Tredict application changelog, which is only available in English.
Tredict is released regularly by the continuous delivery paradigm, thus we do not have fixed version numbers.
You can find the current release dates in the about section of the application.
19.11.2020
Features
Edit and modifiy series directly in the series charts of an activity. You can edit almost every base series like heart rate, pace, cadence, power, ground contact time and so on.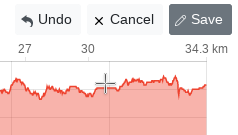 Read the blog post: Edit and correct faulty series data
11.11.2020
Improvements
Auto save the column configuration of the yearly training table, segments table and equipment table.
10.11.2020
Bugfixes
Do not reset the unsaved training chart series configuration, when skipping through the trainings.
Features
Add the Heart Rate Pace Factor and Heart Rate Power Factor as available series to the training chart.
09.11.2020
Improvements
Categorization of values and metrics in the column selector of the training table list, analysis charts and laps table.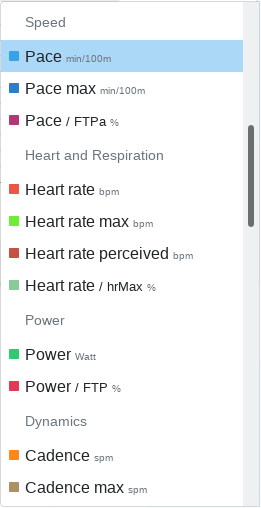 08.11.2020
Features
Comment and chat on an others training with your connected friends and athletes. Press Ctrl + Enter on your keyboard to submit the message directly without clicking on the send button.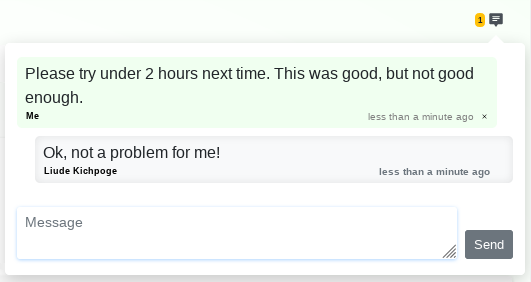 Improvements
Rearrangement of the coach and athlete settings into an own "Connections" category.
03.11.2020
Improvements
Better sport type indication for alpine skiing and cross-country skiing.
28.10.2020
Improvements
On activties with respiration rate, but no power, show respiration rate in the weekly and monthly training overview instead.

Show percentage of the maximum capacity in the training series chart values box. This enables you to get a quick overview of the relative values to your maximun heart rate, function threshold power and pace.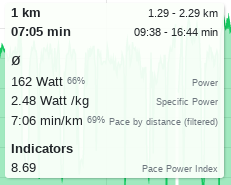 Bugfixes
After linking, a planned and fullfilled race wasn't shown as a race.
22.10.2020
Improvements
Add device temperature from Coros watches to activity environment summary
15.10.2020
Features
Share your training with a picture. Supported aspect ratios are square, story and landscape.
09.10.2020
Features
Integration of the new Coros API
02.10.2020
Improvements
Add ascent/descent altitude distribution to the aggregation charts. This extends the altitude difference as a more detailed option.

01.10.2020
Improvements
Open activity direct links of connected athletes, even if the related athlete is not selected beforehands.
28.09.2020
Features
On demand Suunto activity backfill for a timespan of 2 years.
24.09.2020
Features
Withings-API integration to automatically sync and receive body data metrics, like, weight, muscle mass, fat percentage, etc. from wireless scales.
22.09.2020
Improvements
Better support of Suunto swimming activities with determination of stroke length and cadence.
20.09.2020
Improvements
Better support of Polar Vantage swimming activities with detailed display and aggregation of speed and distance series.
17.09.2020
Features
On demand public activity and embedded code creation for your own site or just for sharing your activties to the public. Find attached a share button on every activity you uploaded and own for yourself.
Lüneburger Heide Long Run
Felix Gertz 03.10.18
31,44 km
6:51 min/km
140 bpm
168 Watt
tredict.de
08.09.2020
Features
Keyboard navigation in training list, training details and evaluation pages. Use your left and right arrow keys on the keyboard to navigate quickly through your activties. Press the enter key to panic jump to "todays date" if you are in the training list.
04.09.2020
Features
Automatic determination of Lactate Threshold Heart Rate, FTP, FTPa and Maximum Heart Rate, being able to take it to a new capacity revision related to the workout date.
Indicate changes in the activity list of an athlete in the coaches athletes selection dropdown menu with a red dot.
02.09.2020
Bugfixes
If the FTPa and FTP were set to nearly 0, the resulting power calculation had an extremely small and meaningless value. This calculated power value is now removed, when the FTPa is set to 00:01, because it is useless.
25.08.2020
Improvements
The workout creation series chart is showing pauses now. If you create a segment with a duration, but no speed, thus a pause, the chart will display it as a gap accordingly.
19.08.2020
Features
HealthFit integration - HealthFit automatically syncs your Apple Watch to Tredict.
13.08.2020
Features
Suggestions of zone model templates for running, cycling and swimming. The zone model templates are build along base values like lactate threshold, maximum heart rate, FTP or FTPace. There are simple or complex zone templates offered for heart rate, power, pace and even cadence zones. More complex templates follow common training theory and include avoidence zones for example to make a polarized training possible.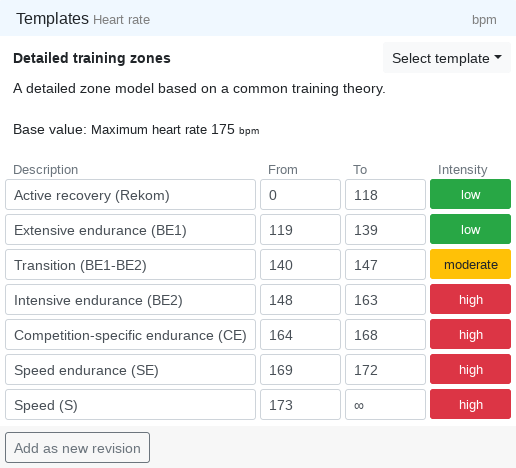 12.08.2020
Improvements
The Garmin Connect history import is available again and imports the last 2 years of your activities now.
10.08.2020
Bugfixes
The capacity card templates were empty due to an incorrectly initiated angloamerican units conversion. This affecected freshly created capacity revisions, if the system of units is set to angloamerican.
06.08.2020
Bugfixes
The weekly intensity distribution on the add training page, showed the filtered intensity of a selected sport type, instead of the weekly intensity summary of all sport types.
04.08.2020
Features
Add lactate threshold heart rate value to capacity card and charts.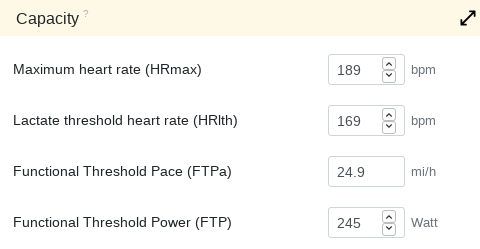 27.07.2020
Features
Introduction of a yearly and monthly time period filter for body values charts (weight, fat, water, muscle, resting heart rate).

Bugfixes
Manually uploaded .tcx-files without speed series had an imprecise pace.
.tcx-files without own speed series, derived their pace incorrectly from the gps positions, which led to wrong results. Fallback speeds are now derived from the distance in .tcx-files.
20.07.2020
Features
Notes card in the monthly and weekly activity overview.

Enables are more in detail description of the selected month or week in the activity list.
11.07.2020
Features
Left to right calendar view if month is selected as activities overview resolution.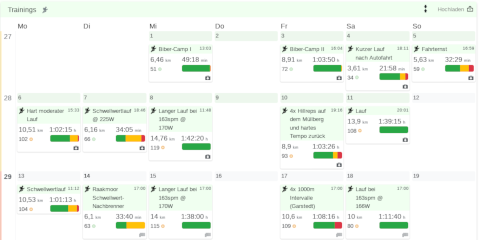 With monthly resolution the activities overview has a more condensed calendar style representation now, readable from left to right. This enables a quick analysis of the monthly training behaviour.
10.07.2020
Features
Enable upload of body value data like weight and fat percentage through the uploader.
07.07.2020
Features
Add training templates for recurring activities and coaches in planning mode.
05.07.2020
Bugfixes
Do not treat null values in altitude series.
This led to wrong altitude differences because null was treated as a altitude of 0.
Improvements
Highlight ascent/descent in favour of altitude difference in the training list
27.06.2020
Bugfixes
Swimming activity import error with some FIT files
Do not try to parse null dates in some swimming activities laps.
Features

24.06.2020
Improvements
Various small usability improvements
Make the column filter in the equipment list more readable.
Features
Competition and race indicators

Mark activities as a race and indicate it in the form and performance chart. Highlight races in the training list by the sport types color code. Add a race column to the training list table to enable sorting by race activities.
22.06.2020
Features
We are happy to announce the integration of the Suunto App API service, which enables you to sync your activities from your Suunto devices with Tredict.
18.06.2020
Bugfixes
Polar Flow API webhook registration
05.06.2020
Features
Polar Flow API integration
We are happy to announce the integration of the Polar Flow API service. You will be able to receive activity files automatically now.
03.06.2020
Features
Map in training list and calendar view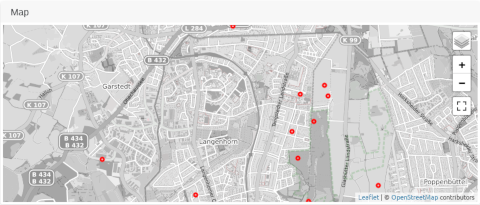 Map in calendar view marking each activity with a dot indicating the activity center position. This enables the user to find activities much more quickly on a map if the position is known.
01.06.2020
Features
Garmin Connect API integration
We are happy to announce the integration of the Garmin Connect API service. You will be able to receive activity files and body weight data automatically.
Before 01.06.2020
Changes before 01.06.2020 are not tracked in this changelog.