Body data
Body data
The body data changes with your age and fitness level and can be adjusted, updated and tracked via revisions. 
Values such as resting heart rate or weight are important for the effort calculation or the efficiency metrics. 
With Garmin Connect or Withings your body values can be synchronized automatically. 
See: Which recording devices and services are supported?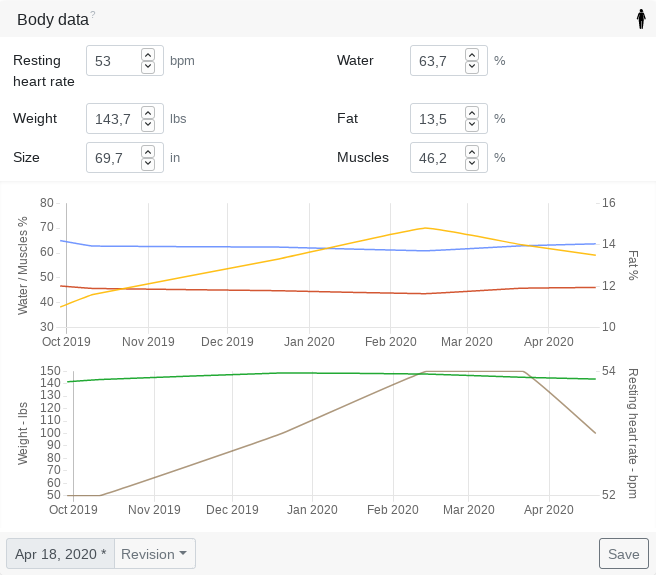 Resting heart rate also determines your aerobic capacity and is part of the effort calculation using heart rate.
Apart from your performance, weight is important for values such as "Specific Power" or "Relative VO2max".
Using your body size, you can determine your optimal cadence in relation to speed in the pace and cadence calculator.
The ratio of water, fat and muscle to one other is an important indicator of your overall performance capabilities.