Zone distribution
Zone distribution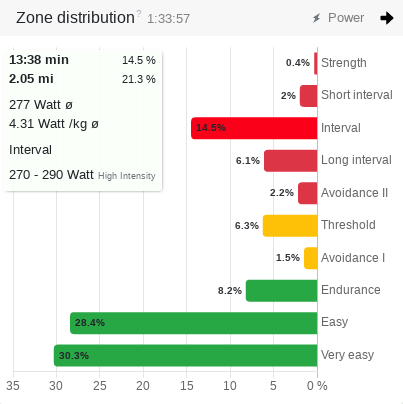 The zone distribution is even more accurate than the intensity distribution and shows you if the training went as planned or if you stayed too long in intensity and power zones that should have been avoided.
In the analysis you can view the zone distribution over a selected period of time. This can help you to readjust zone revisions and you can see how intensively you have trained in which revision periods. 
To obtain an accurate distribution, the zone revisions in the category "Zones & Capacity" should always be adjusted to the current capacity values.
By marking a segment in the segment table, you can display the zone distribution of the selected segment.