Coach
Coach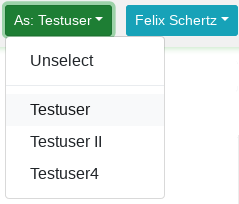 Tredict enables coaches and athletes to connect. 
Coaches can take over the training planning or get insight into the profile of an athlete, to discuss procedures in person. 
The coach functions are free of charge.
Read the blog article: Being a coach and connecting with other athletes
As a coach, you can connect with friends and athletes to plan, adjust and analyze their training.
Click "Become a trainer now" to activate yourself as a coach.

If you are available as a coach, other Tredict athletes can send you a coaching request using the email address you registered with Tredict.
Share your email address with your athletes so that you can receive requests.
Connections with athletes can be terminated at any time by either side.
Tredict will not publish your email address and it will only be confirmed to your connected athletes.
If the connection is successful, your name will also be visible to the athlete.
With the profile access for friends or coaches you can make your training progress visible and get help with training planning.
A connected coach can send you messages about your activities. If you give the coach write access, he or she can also create workouts for you and adjust your zone settings.
The coach gets the following page permissions:
Write and read access (if write access is enabled)
Training
Zones & Capacity
Body
Read access only
There is no access to your personal settings.
The requested coach must already be registered with Tredict and must have activated the coach mode.
Your email address and name will be given to the requested coach.
The request expires automatically within 2 weeks if it is not confirmed.
The request or connection can be ended at any time by both sides.