What are date-based training zones?
Date-based zones are training zones that are applied for a defined date range.

A date-based zone model is called a zone revision in Tredict.
You can create multiple zone revisions that are applied to different date ranges.

Correct calculation of the efforts and intensities of my workouts
Adjust your zones regularly to your current performance level and create a new zone revision for this purpose.
This way you can make sure that the effort and intensity distribution of your workouts are calculated correctly according to the current level.

When calculating your activities, the closest associated zone date is used.
Read also the blog article: How the zones influence the effort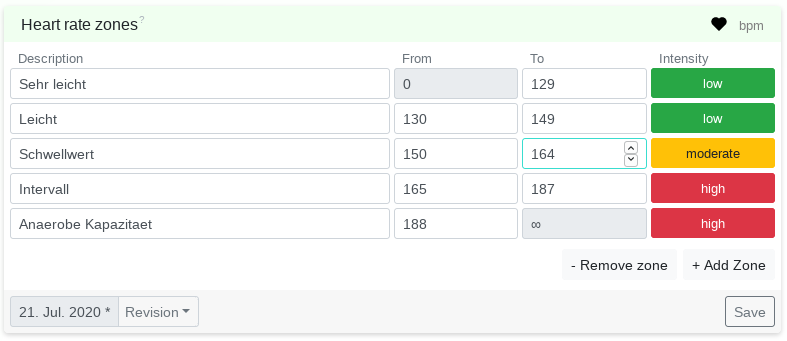 A zone revision of 21 July 2020
Which zones are supported?
You can create heart rate zones, power zones, pace zones, and cadence zones.
Read also the glossary entry for the zones.